| | | |
| --- | --- | --- |
| | Dear Reader | |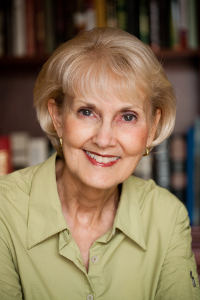 Photo Credit: Sam Ryu

Dear Reader,

Thank you for choosing to read my books out of the thousands that merit reading. If you haven't yet read one of my books, I thank you for exploring my website. I recognize that reading takes time and quietness, so I am grateful that you have designed your lives to allow for this enriching endeavor, whatever the book's title and subject.
I'm often asked why I continue to write about art . My reasons go beyond my yearning (like Lisette's) to participate in the art world. Studying paintings to write about them, for example, enables me to be more responsive to what I see beyond the canvas, more appreciative of the colors, shapes and textures of things around me. I wish to give you an intimate experience with an artist in the belief that once seeing into an artist's heart, you will discover in yourself new capacities for appreciation and expression.
The effect of art on the imagination is crucial to a healthy society. Thanks to art, both visual art and literature, instead of seeing only one world and time period, our own, we can see into other times, other worlds which offer a window to other lives. Each time we enter imaginatively into the life of another, it's a small step upwards in the elevation of the human race. That's why I'm grateful that you read.
I appreciate the wealth of letters I receive telling me of your reading experience. Here's a sampling:
"'Still Life,' [from Girl in Hyacinth Blue] is the greatest meditation on art ever written." --Charlo, from Malta
"Portions of your book, Girl in Hyacinth Blue, approached Dostoyevsky." --Peter
"After reading your The Passion of Artemisia, Florence and Rome are, for me, an Italian, more beautiful." --Luciano
"Thank you for writing The Forest Lover. I have just finished reading it for the fourth time. I have read most of it to my children as well." --Susan
"Thank you for this big, beautiful novel [The Forest Lover] which moved me to tears, I confess, and inspired me to paint again." --Martin
"I am fourteen years old and I'm from Poland. Luncheon of the Boating Party was one of the best books I've ever read if not the best. If I would meet you in person, my mouth wouldn't take a holiday." --Emily
I cite these only to show the deep responsiveness of my readers. However, at the same time, I grieve over the 32 million adults in the United States who cannot read. Furthermore, 21% of adults read below the fifth grade level. These are shocking figures. I report them in order to raise awareness of this dire problem to maintaining a healthy society. Visit the American Library Association literacy advocacy page to see how you can help.
Since book review sections are disappearing from newspapers, and more readers are turning to internet book sites, now more than ever before, word of mouth plays a vital role in helping individuals make their reading choices. If any of my books have moved you, inspired you, or educated you, please share your reactions with others, via email, Facebook, Twitter, Goodreads, Amazon.com, BN.com,--or even old-fashioned face-to-face conversation! And when you receive my announcement of my new book, please pass it along. Thank you.
I invite you to visit my

page often. I post not only my news, but announcements of other authors' new literary, mainstream, and historical fiction; quotes and snippets of poems; news of museum art exhibitions; and introductions to independent bookstores. It's vitally important to the breadth of books offered nationwide to help new stores get established and existing stores to remain profitable.
With profound gratitude, and with hope for your continued reading pleasure,
Susan